A Look at what's been going on Down on the Farm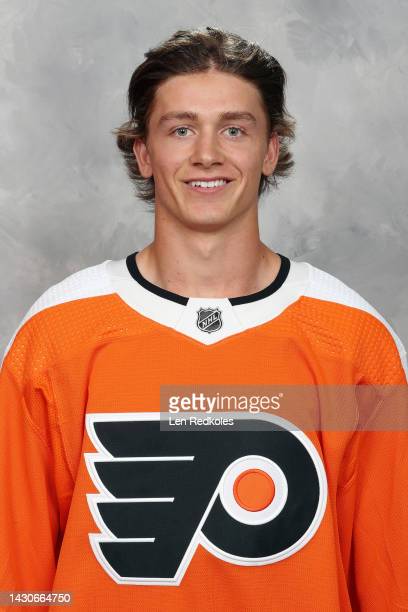 As the leaves have begun to fall and the first quarter of the NHL season is nearing a close, I think it's high time we look at what's been going on down on the farm.
AHL
That means our first stop should be Lehigh Valley, where the teams' American Hockey League (AHL) affiliate, the Phantoms, currently finds themselves sitting in 7th place in the Atlantic Division with a .500 record of 5-5-1. Much like the Flyers, although making a valiant effort night in and night out, the Phantoms have commonly found themselves getting out skilled by much more talented players on the opposition. With that said, there have been a couple of bright spots along the way. Defenseman Cam York is one of them. After a less-than-impressive camp, Cam found himself relegated back to the minors. Since then, York has made the most of his increased ice time and power play opportunities. So much so that Cam, through 11 games played, has scored three goals and six assists for nine points. That is a 0.82 points-per-game pace for the still-developing Flyers' blue-line prospect.
NCAA
Next, we will look at the National Collegiate Athletic Association, better known as the (NCAA). Where a particular Flyers first-round pick from this summer (Cutter Gauthier) has managed to get off to an excellent start playing for Boston College after missing the first few games. In fact, he currently is scoring at a 1.14 points-per-game pace netting five goals and three assists for eight points in just seven games played. Could it be a one-and-done season for Cutter? Man, I sure hope so. We all know the Flyers could use someone with his skill set right about now.
CHL
What do you say we now head up and over the border to see which Flyers' prospect may be making a name for himself in the Canadian Junior Leagues this season, shall we? Ah, and do I have one for you. We all know Chuck hasn't been the best GM, but one thing he has managed to do right during his tenure is find some diamonds in the rough late in drafts. His latest example of this is a player he just happened to stumble upon in the seventh round of this summer's draft. When he took a chance on a 5'9 forward named Alexis Gendron from the Quebec Major Junior Hockey Leagues-Blainville-Boisbriand Armada by selecting him 220nd overall. Now, what caught Chuck's eye may have been his ability to score, seeing that last season Gendron scored 30 goals and 16 assists for 46 points, but what may have kept other teams gm's away was Alexis' lack of defense, as he finished last season with a -21 average. All I have to say to you is what a difference a year makes; this year Gendron, who already has fourteen goals and nine assists for 23 points in 18 games, is not only averaging a 1.28 points-per-game, but he presently finds himself a +3 as well. So, not only is Alexis' defense getting better, but this 18-year-old is currently projected this season to reach 51 goals and 33 assists for 84 points! Not too shabby for a 7th-round pick, huh?
These are just a few of the Flyers' prospects playing well down on the farm this season. Now, who knows what the rest of this season may hold for the lackluster Flyers, but at least we can say the future looks bright.
I'm a lifelong Flyers fan who has been playing the sport of Ice Hockey we all know and love competitively for over 30 years now. I grew up playing in-between the pipes where I was able to take in the whole game and analysis just what the team needed to do to help us win. Over the years I always enjoyed reading and gaining as much knowledge as possible about this great sport, but always thought it lacked something. A players prospective!