STEEL
It was a cold January Pennsylvania day in 1975, not long before my 5th birthday. It was a special Sunday in January that year. Sunday the 12th to be specific.
Super Bowl Sunday had arrived. At my grandparents' house because frankly they had a huge floor model big color TV with speakers on each side all encased in maple. After a great meal we started to get ready to watch my very first Super Bowl. My grandfather, walked me close to the TV during the pre-game when they were announcing the teams, and he reached into his pocket, pulled out two shiny quarters. Being almost all of 5-years-old I was amazed at how they both shined. How hard I had to work in my chores in order to get that same amount of money. He laid those two quarters down causing me to run to my mom, asking begging, for 2 quarters. She could do nothing but to give in to her pleading son and I departed with 2 quarters.
I ran back to my grandfather, put my two quarters next to his on the top of the TV, then he said, "You pick a team, and then I will pick a team and whoever wins, gets to keep the money." I knew the risks, that was a lot of money to an almost 5-year-old. Not to mention how hard it would be to earn those two quarters back once they were gone.
Pappy said, "Now you pick a team, and then I will pick a team." "I said I would take the Black and Gold team." Pappy declared that he would take the purple and white team. We watched the game together, on the edge of our seats. Back and forth we yelled, shouted and cheered at the TV. However, in the end, the Pittsburgh Steelers had become the Super Bowl Champions and I was able to collect all of those quarters! I have been a fan of the Steelers ever since that day. It is a day I will always be able to relive when I hear them welcome the Steelers onto the field.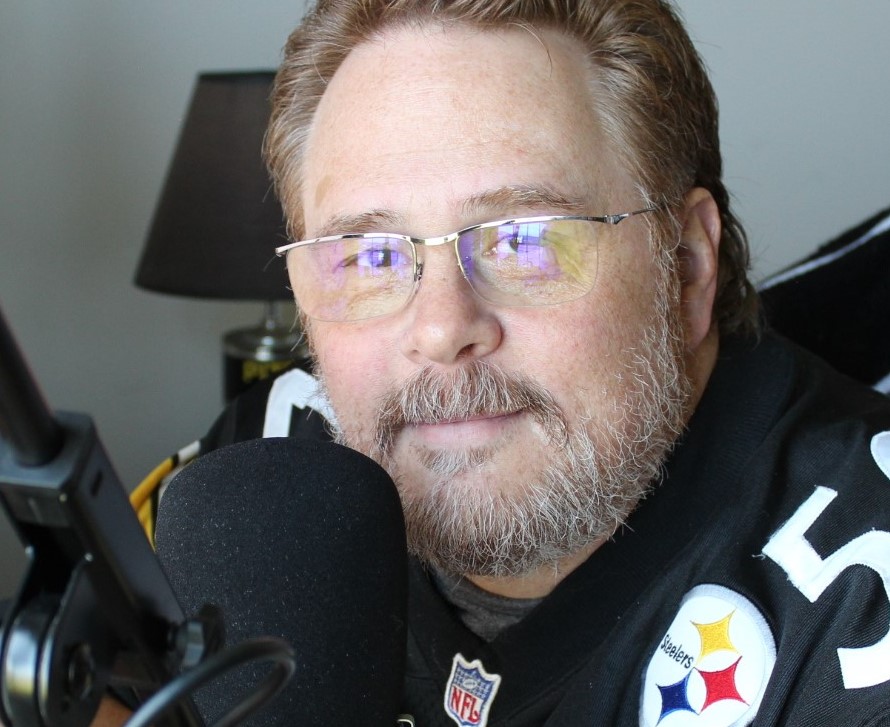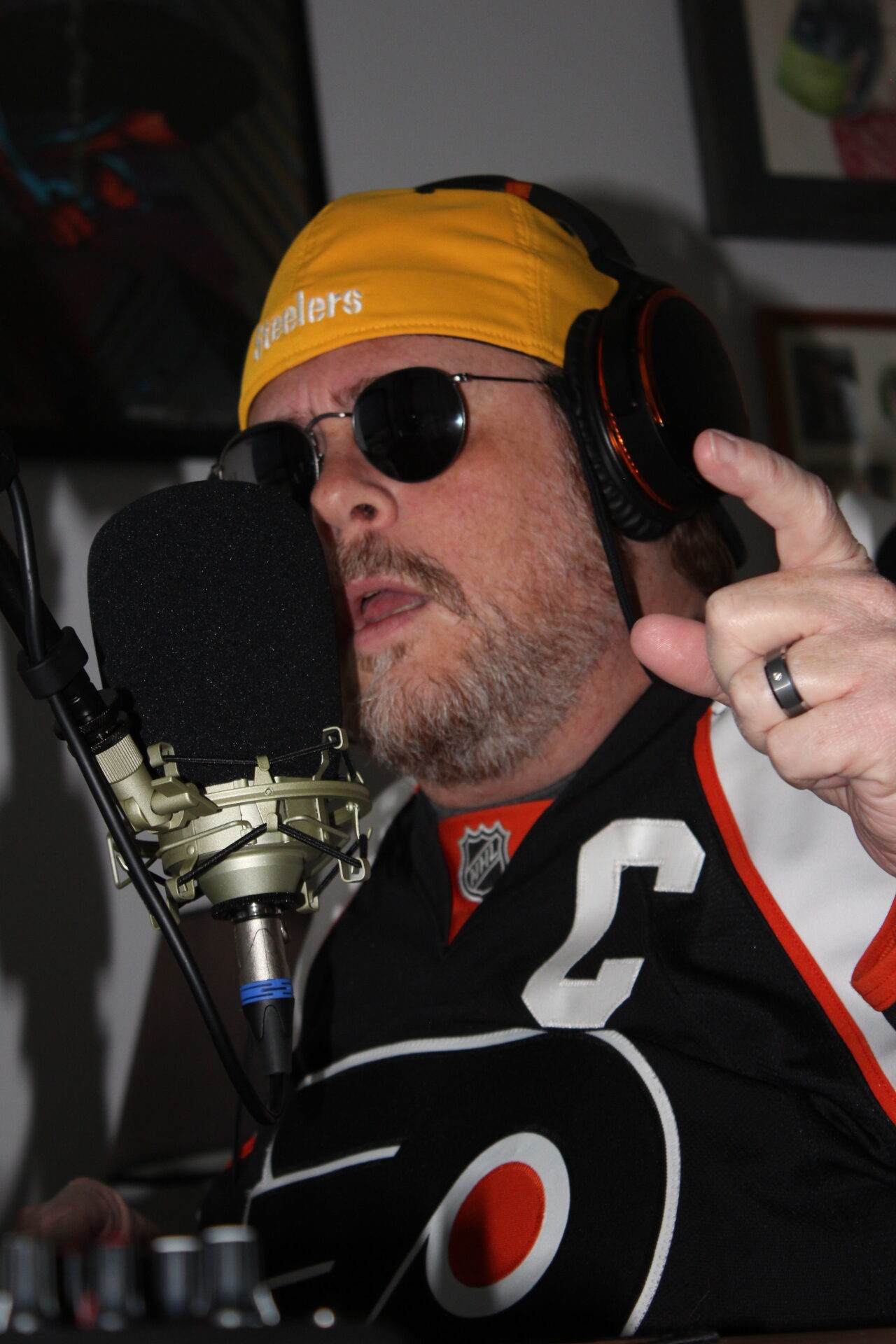 FLYERS
This is going to sound crazy, but it is a true story honestly. Way back in the day, like say 1993 a company released a console game called NHL '93. Being a solid gamer and with pretty good thumbs this game was eagerly purchased. Sitting back in my apartment were all of my buddies just waiting for the game to enter the room, and then plugged in and turned on….
My friends let me tell you. My life changed that day. That day I became a Philadelphia Flyers fan. Since the game only had a select number of teams for each conference you could only pick from a select few. What luck. The Flyers were one of the teams that you could select. I figured that Philadelphia is in the same state I am in. They are not too far from my Hometown so I was all in. They had Lindros and Hextall on the team which was great. I cannot tell you how many tournaments I won being this team. Playing deep into the morning with all of us playing the winner!
So, there you have it. I became a Philadelphia Flyers fan because of a video game. I have been following the team since 1993 and for a long stretch did not miss a single game on TV. Even have been blessed to go to a few games since then as well. Thus, you could say that on that day something else happened. One of the strangest combinations since pineapple was put on pizza…from the same state even…how could you NOT like the Steelers and the Flyers??
Ti Fosi! Ti Fosi!
With my father's side of the family fresh off the boat from Italy. That makes me ½ Italian. Hey fur getta bout it…LOL. A good friend of mine said, "hey you need to check this out." They have an Italian team with two really good drivers plus here is the best part, they drive Ferraris!!! How could I go wrong? Checking out the new SPEED channel I found myself staying up to the wee hours of the morning to watch a race. The more I watched the more I learned. The more I watched the more I learned to LOVE the Prancing Horse Team.
During that first year of watching Formula One back in 1997, I watched Ferrari with the Legend Michael Shumacher racing against Williams and Villeneuve. That year was not to be the year for Ferrari or for Shumacher. However, this was enough as I was completely engulfed or immersed as a true Ti Fosi. I could not get enough of the Scarlet team. It got to the point when at the end of the race, if the German National Anthem was not played, followed by the Italian National Anthem, I was severely disappointed.
I have been a fan through the multiple championship years with Shumacher and Ferrari winning 5 Championships in a row. Now a days the Scarlet team has not had a championship since 2007, but each year there is a chance. Each year we are always part of the top 3 fighting for the lead trying to win races to win championships! As the pinnacle of F1 Teams, Scuderia Ferrari has been in F1 since the beginning, and now they have a lifelong fan in me!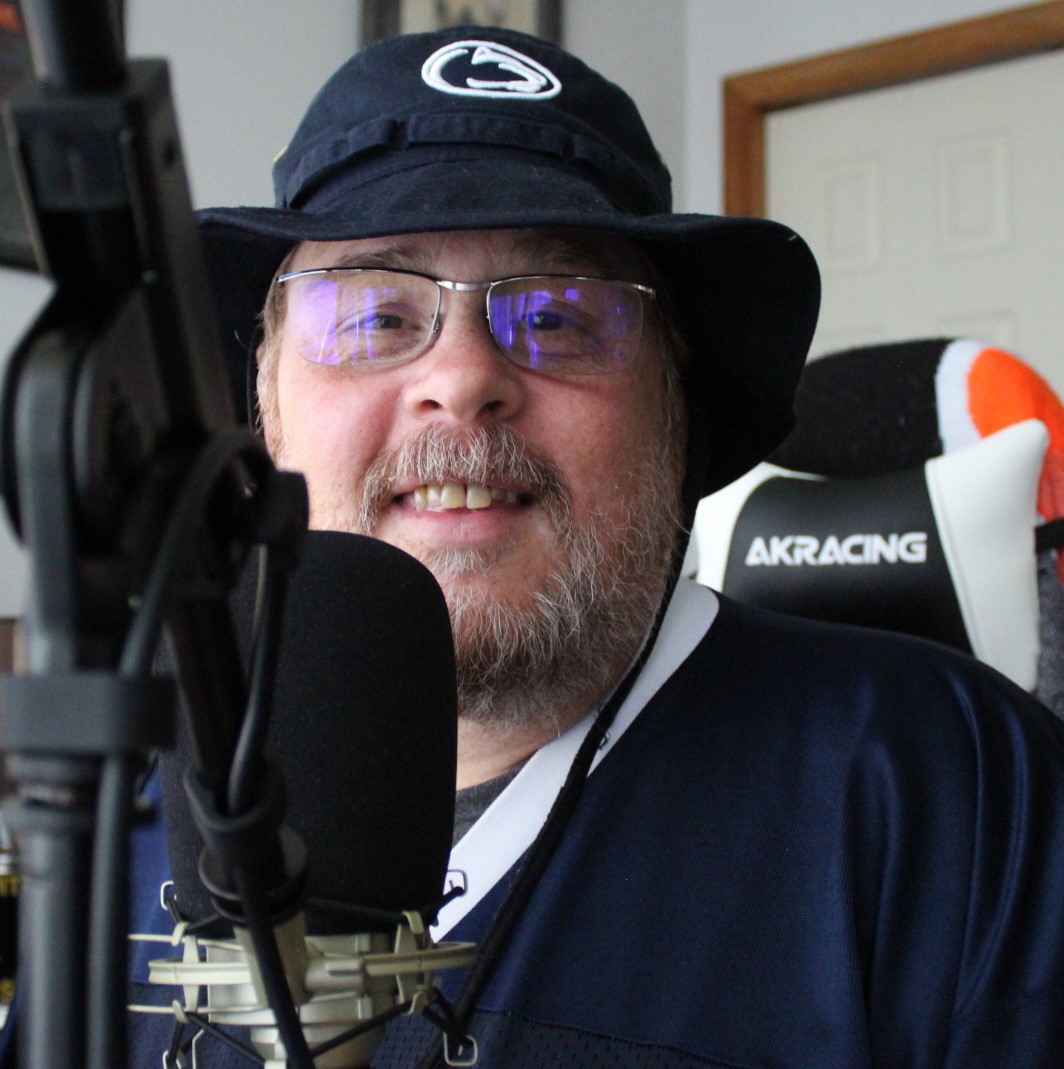 DON'T WORRY BE HAPPY VALLEY
In the fall of 1981, as an 11-year-old heading to my first practice with the St. Margert Mary Spartans Pony Team. This was a new team. Last year I was playing for the Susquehanna Indians Pee-Wee team, but life happens so now I am playing for the Spartans. This was a special year as I got my dream number, number 52. My hero as a kid was Mike Webster, the center for the Steelers. I played center on offense, while playing nose tackle on defense. I also was the long snapper for punts and extra points. We had two awesome running backs on our team, one of them you might know. He played at Notre Dame also won a SB with the 49ers. Needless to say, we had a phenomenal team.
The sports writer who covered the Penn State Nittany Lions for the Patriot News was our coach, Ronny Christ. He had a first hand relationship with Coach Joe Paterno. Our teams had a run first mentality and boy did we win. Under Coach Christ we won the State Championships in our first year! As a reward we got a trip to PSU! We go to meet the team, with a walk-through practice on the field at Beaver Stadium, plus a tour of the workout facilities also indoor practice field. Then later that afternoon we got our team jackets during a big dinner then JoePa got up to speak.
Fast forward to 1982, that same team won another State Championship. In fact, no team scored on us that year until the final game of the year, and it was only a field goal. That year, our coach had to land the helicopter he was in over at the far end zone of our home field, because he was covering the Nittany Lions and had to get back to coach his boys! As you might have guessed, we made another triumphant trip up to Happy Valley to meet the team, and play around on the grass at Beaver Stadium, have a dinner, then JoePa got up to speak again.
Funny how the things you did not realize you were listening to as a younger person would play such a huge role in your life when all those things you heard have come to pass.
WE ARE PENN STATE!!!