Checking in with the Flyers Centers, Down on the Farm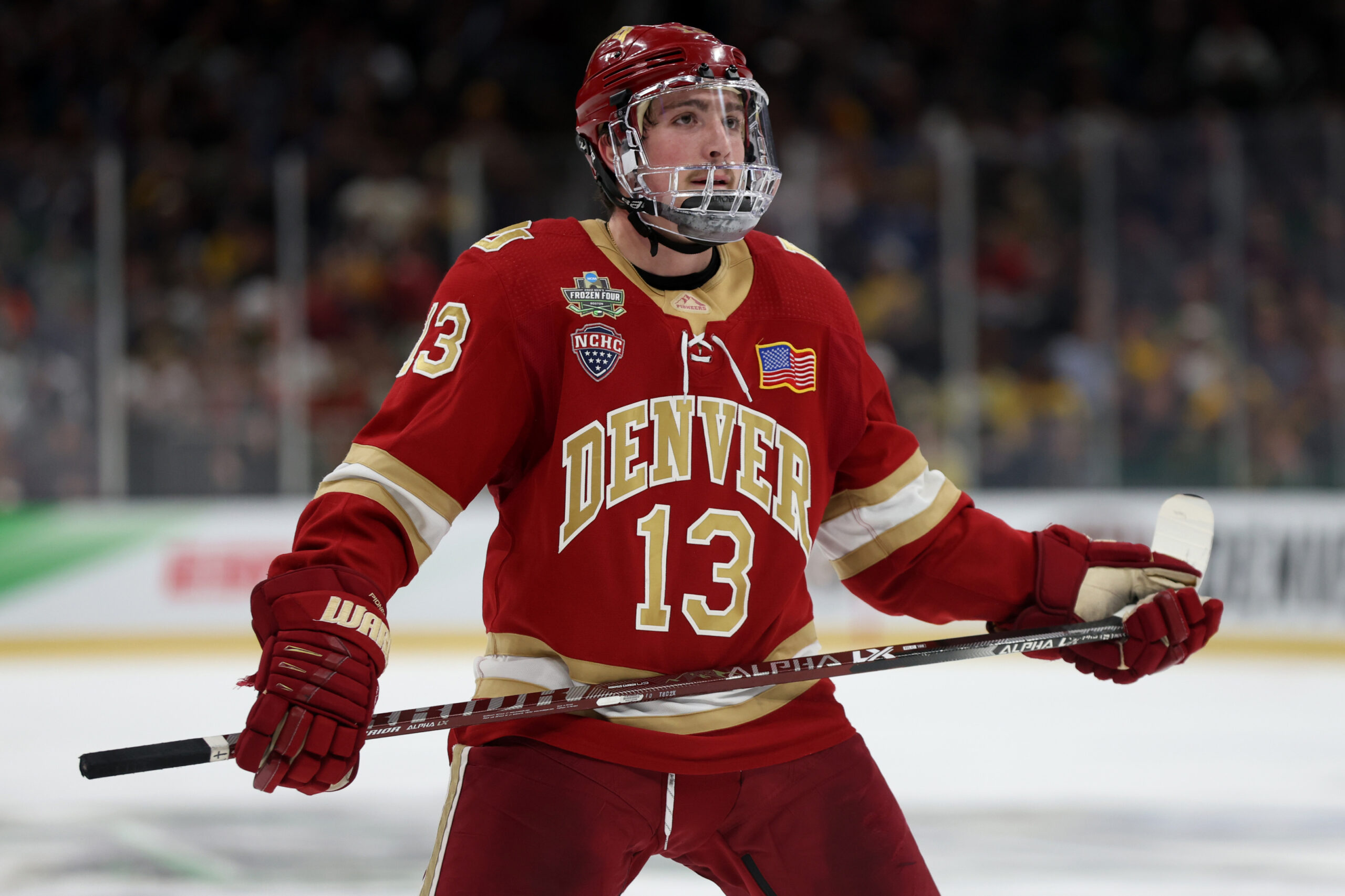 Since we are a couple of weeks into the season, I thought it would be wise to see how our teams' prospects are doing down on the farm. Like most teams, the Flyers have prospects they drafted currently playing in almost every league all over the world, and in saying that, it can be awfully hard and time-consuming to keep up with them all.
So, to save you the trouble, I picked out a few players who seem to be doing pretty well for themselves right about now.
Centers
Unlike previous years, the Flyers have depth at every position, and so I don't make this article any longer than it has to be; I thought we should break it down to positions. So the first we'll talk about is the center position. When Danny Briere took the job of General Manager of the Flyers, there was no doubt in anybody's mind that the center position was a position of extreme need. This probably didn't exactly sit well with this former All-Star center, so to change that in just a few short months, Danny has added depth to the NHL lineup by signing veteran center Ryan Poehling. He also made sure that his coaches would have no problem filling holes in future lineups at the position when he traded for a center prospect and selected multiple dot dwellers from this past draft.
Massimo Rizzo
The first player you should know about is Massimo Rizzo, a 22-year-old center that the Flyers acquired the rights to from the Carolina Hurricanes in exchange for David Kase. But we all know it was more of a thank you for having to go through the hassle of buying out Tony DeAngelo since the league blocked a trade between the two teams because it had been less than a year since the Flyers made the deal for the underperforming defenseman. Anyway, Rizzo has turned out to be more than just some consolation prize. Rizzo plays for the University of Denver (where he won a National Championship with the Flyers' Bobby Brink in the 21-22 season). In this, his third year with the team, Massimo has seemed to pick up right where he left off last season when he scored 46 points in 38 games during the 22-23 campaign. Rizzo is currently tied for second in points this season in all the NCAA, netting five goals and ten assists for 15 points in just seven games played. With Rizzo playing so well right now, I don't know about you, but if I were Danny Briere, I think I would make signing a center who is currently producing at a rate of 2.14 points per game and has totaled 97 points and has maintained a +54 average through just two and a quarter season in the NCAA a priority.
Denver Barkey
Another way Danny seemed to add depth to this position was when he decided to take center Denver Barkey in the third round of this past summer's draft. As you might have seen from his pre-season success with the Flyers, this 5'9 diminutive faceoff man's game began to draw close comparisons to the man who drafted him. And why wouldn't it? They are the same height, similar stature, and play a similar style. But nothing lasts forever, and even though Barkey showed the team sparks of what may be to come, he eventually left camp without a contract and returned to the London Knights of the OHL. Since his return, though Barkey has not let off the gas pedal. In 13 games played so far, Denver has scored eight goals and nine assists for 17 points. Folks, if you're doing the math, that means he is scoring at a rate of 1.30 points per game right now, and if he continues at this pace, Denver is due to record 42 goals and 47 assists for 89 points. Let's not forget that he is a plus player and is projected to finish the season as a +47. For all these reasons and more, the Flyers look like they just may have stolen one here in the form of Barkey. For getting a guy who can perform at this level at such a young age, you would think the Flyers would have had to utilize a 1st or an early 2nd round pick on him not a third. Time will tell just what his ceiling may be, but as of right now, it appears that Denver could find himself with an entry-level contract real soon.
Ryan MacPherson
The last guy we will discuss in this article is Ryan MacPherson, Philly's 6th-round pick from 2023. Ryan is currently playing for the Penticton Vees of the BCHL and is operating at a 1.38-point-per-game pace. Through 14 games, he has scored seven goals and 12 assists for a total of 19 points. But Ryan can do more than score; he is defensively responsible, too. MacPherson is commonly the last forward out of the defensive zone because he frequently is the only one willing to help out deep in his defensive zone to create a breakout. While Ryan is currently a top-five scorer in his league, maintaining a 1.35 points per game right now, it usually is not as competitive as some others, so he might have to stay there longer until he can materialize into a player whose stats management just can't deny.
For far too long, the Flyers have drafted a player they liked at the time and then turned around with the intention of making them learn a new position out of need. For example, take Claude Giroux and Scott Laughton being forced in the past to play wing. With these three above-mentioned players now in the system, there should be no need for the likes of Cutter Gauthier and or Alexis Gendron to feel obligated to learn to play center. Hopefully, now that the team has people in place (Briere at GM, and Jones at President of Hockey Ops) with some common sense and actual knowledge of how to play the game, we will see this trend come to an end and rather than wishing and hoping a guy can learn a new position they will just draft with that position of need in mind.
I'm a lifelong Flyers fan who has been playing the sport of Ice Hockey we all know and love competitively for over 30 years now. I grew up playing in-between the pipes where I was able to take in the whole game and analysis just what the team needed to do to help us win. Over the years I always enjoyed reading and gaining as much knowledge as possible about this great sport, but always thought it lacked something. A players prospective!