Flyers, Enough is Enough, Chalk the Season up as a loss, and bring up the Kids Already!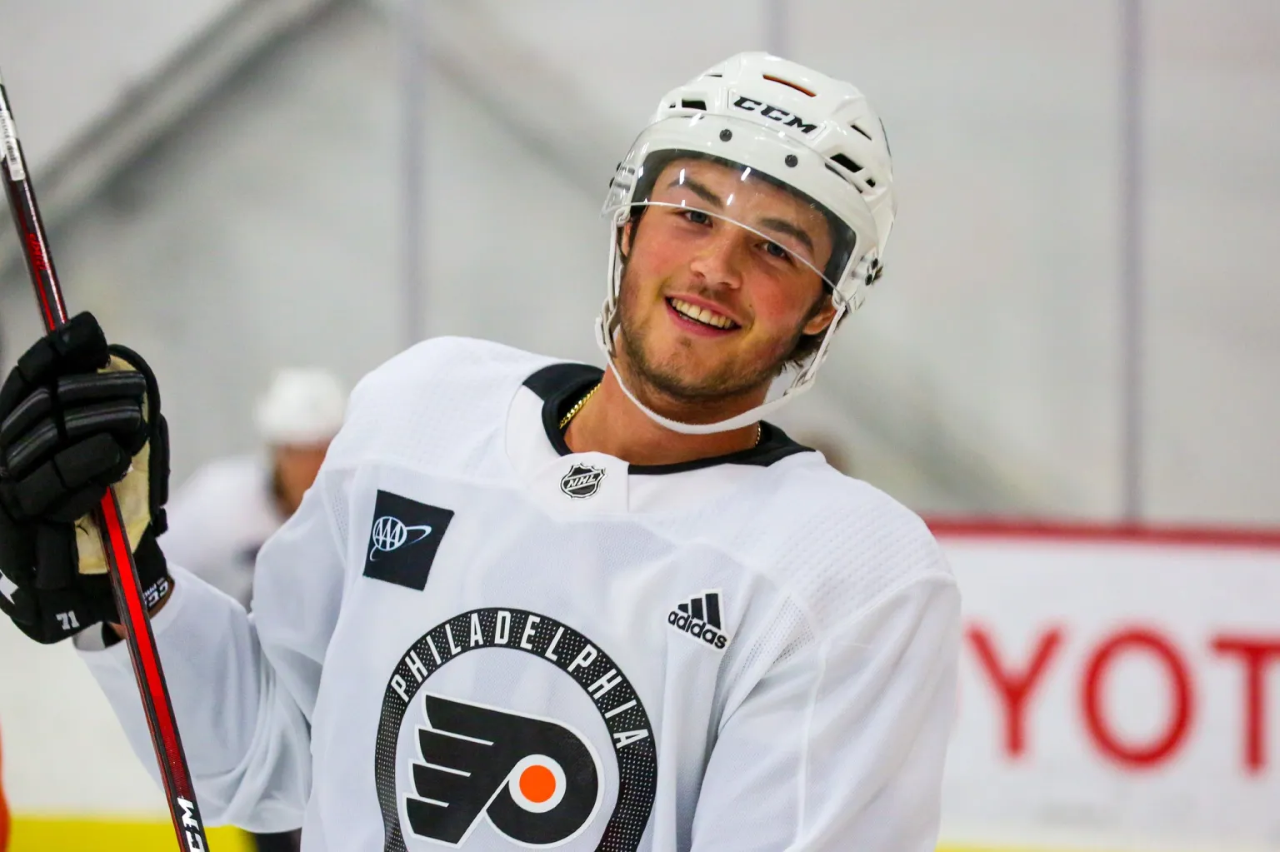 After tonight's loss to the New York Islanders (who were playing their backup goaltender Semyon Varlamov mind you), the Philadelphia Flyers find themselves ranked seventh in the Metropolitan Division. Winning just 21 games out of 52 played thus far. But sadly, the worst may still be to come. Unlike the last 10-15 games of their schedule, the team is no longer slated to play a bunch of fellow non-playoff-bound teams. Quite the opposite, actually. In the coming weeks, the Flyers will be forced to play the Edmonton Oilers, the red-hot Seattle Kraken, the New Jersey Devils, the New York Rangers, the Tampa Bay Lightning, and the Carolina Hurricanes. These teams are all loaded with the kind of superstar talent that the Flyers roster currently lacks.
Now, I don't know about you, but if this team is destined to replicate the kind of season they gave us last year, then why not just bring up the kids from Lehigh now and get them some more NHL experience?
Think about it. Do you really want to tune in as the Flyers continue to dress players like their 35-year-old defenseman Justin Braun, who has gone scoreless in the 34 games he's played in so far this season? Or would you rather see a 23-year-old defenseman in Ronnie Attard who just came back from representing the Phantoms this year at the AHL All-Star Game? I rather see the teams future get the chance to gain more experience at the highest level. I mean at least Attard, who was Philadelphia's 2019 3rd-round pick plays aggressively and chooses to stand people up at the blue line instead of just letting them skate past him.
Or how about replacing the failed waiver wire acquisition of Kieffer Bellows in the lineup who has only managed to score one goal in the 15 games played so far with the Flyers? I know I would much rather see the team's 2020 1st round pick Tyson Foerster. Besides, the move would make sense because Bellows is a left wing who is currently being forced to play his offside, and Foerster is a natural right winger. Tyson also recently returned from representing the Phantoms at the AHL All-Star game. After accruing a team-leading 17 goals and 13 assists for 30 points in 44 games played before the break. If called up, the 21-year-old would bring more size and skill, seeing that he stands at 6'2 and 194 pounds and has possessed an NHL caliber shot since he was 16 years old.
While we're at it, teams have already begun to trade players before the March 3rd trade deadline, so why not follow suit and get rid of pending unrestricted free agent winger James van Riemsdyk and the overpaid defenseman Ivan Provorov sooner rather than later? Both moves would free up cap space and provide prospects like Elliot Desnoyers and the 2022 NCAA leading scorer/National Champion Bobby Brink a chance to prove themselves at the NHL level. Both have been equally impressive playing in Lehigh Valley this season and could provide the pop that this team needs offensively.
Regarding replacing Provorov, Cam York would be up to the task on the first line, and Egor Zamula could be called up from the Phantoms to fill the vacant roster spot, giving him a chance to develop into a more permanent fixture.
Then finally, to complete the roster moves, they should recall the undefeated goaltender Samuel Ersson and get Felix Sandstrom an Uber back to Allentown. Sam, who went 5-0-0 with a team-best 2.37 goals-against-average and a .918 save percentage when called up to play for the Flyers in Carter Harts absence this season, left most fans stunned when they heard the news that management decided to send him back to the minors recently.
While these moves will by no way fix all the teams' problems, they might be able to re-spark some deflated fans' attention and allow these talented young prospects to develop their skills further at the highest level. This would enable the prospects mentioned above to gain valuable experience while simultaneously permitting the team to lose graciously in the pursuit of another game-changing prospect to pair with their top-five selection from last year's draft Cutter Gauthier. Only then would Philadelphia be able to take a step forward in their quest for Lord Stanley's Cup.
I'm a lifelong Flyers fan who has been playing the sport of Ice Hockey we all know and love competitively for over 30 years now. I grew up playing in-between the pipes where I was able to take in the whole game and analysis just what the team needed to do to help us win. Over the years I always enjoyed reading and gaining as much knowledge as possible about this great sport, but always thought it lacked something. A players prospective!