LATEST 5 Star Matchup News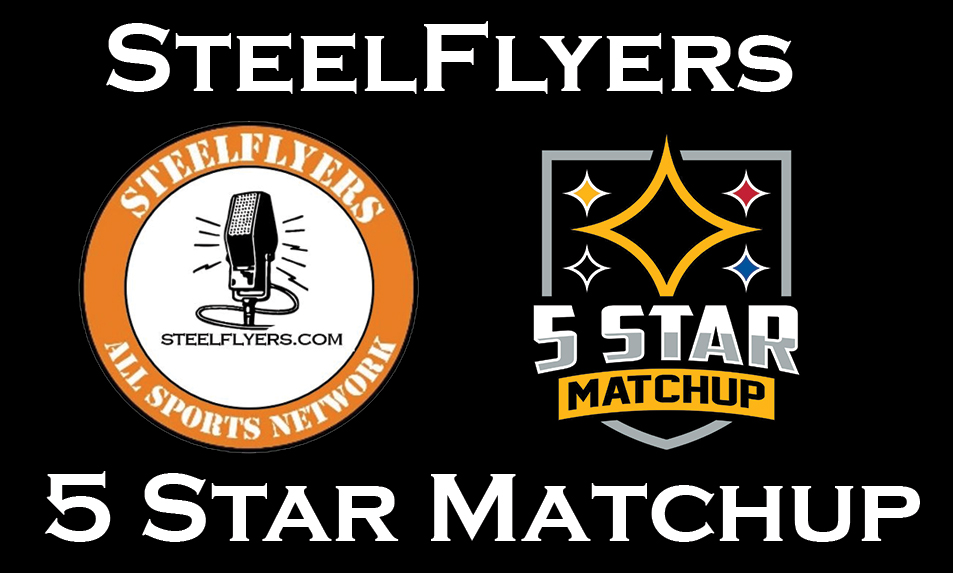 5 Star Matchup along with SteelFlyers bring you a weekly radio show!
We talk all things Steelers, and while they might not all be wins we will always give you or honest opinion.
2 Diehard fans that have over 50 years combined knowledge of the Pittsburgh Steelers. We have watched enough tape, and more than 1000 games between us and all we want is for this team to succeed and win more Super Bowls!