One Impending UFA the Flyers should try and sign this summer.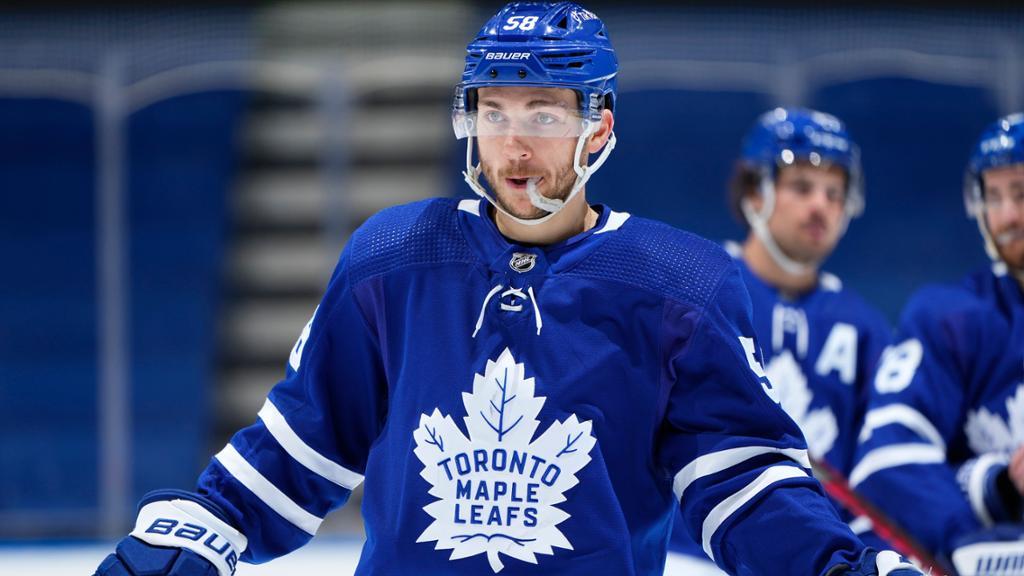 With the Philadelphia Flyers in the middle of yet another disappointing season, I thought it would be wise to get an early start and suggest an obtainable Unrestricted Free Agent (UFA) that the team's General Manager, Chuck Fletcher, should look to sign this offseason. Now, for those who don't know me, I'm not like most writers who would have you spend the next five minutes reading about how the Flyers should go out this offseason and sign a player like Boston's UFA David Pastrnak or Detroit's 26-year-old UFA Captain Dylan Larkin, who have reportedly been looking to sign deals that will pay them north of $9 million a season.
I live in reality. Even with players like James van Riemsdyk and his $ 7 million cap hit coming off the books this year, the Flyers will be cap-strapped next season. We can thank Uncle Chuck for this, with him handing out extravagant contracts to forwards like the often injured Sean Couturier, who carries a $7.75 million average annual value (A.A.V.) for the next seven years. Kevin Hayes, whose due to make another $7.1 million for the next three years. How about Fletcher's folly of agreeing to pay a then-21-year-old Joel Farabee a sum of $5 million for the next six years instead of offering him a more reasonable bridge deal until he could prove his true worth? Let's not forget about the defense, with Provorov due to make $6.75 million for the next three seasons. Chuck recently resigned Travis Sanheim to an eight-year $50 million deal that starts next season, making the team responsible for paying Travis $6.25 million for the majority of the next decade. Remember when Fletcher traded away our first-round pick to acquire a defenseman in Rasmus Ristolainen? A player who to date holds a career -170 average, and to top that, him thinking it was an excellent idea to re-sign him to a five-year deal that pays him over $ 5 million a season for the duration. Or better yet, when Fletcher acquired an injury-prone Ryan Ellis who only played in four games for Philadelphia before sustaining a career-ending injury. A player now considered to be nothing more than a $6.25 million dead cap hit for the next four seasons.
So, with all that money already tied up in questionable deals, it is imperative that IF the Flyers wish to go out this off-season and obtain a free agent that they feel will help them moving forward, they have no other choice but to get it right. One player I think could provide the offense they currently lack and should still be able to fit within their cap restraints is winger Michael Bunting of the Toronto Maple Leafs. Who? You may be asking. Michael is a former 4th-round pick of the Arizona Coyotes who now stands at 6'0 tall and 192 pounds. As with most late-round selections, he took a little longer to develop. But after showing some potential in the 2020-2021 season while playing for the Coyotes, he was quickly snatched up in free agency by Toronto, where Michael has continued to develop his game. This previously unknown 27-year-old talent has been playing on their top line with Auston Matthews and William Nylander for some time now. Last season while still being considered a rookie, Bunting led all first-year players in points with 63! To the sum of 23 goals and 40 assists while maintaining a +27 average. Beyond his own stats, Bunting was able to aid Auston Matthews in netting 60 goals which allowed him to be awarded the Maurice Richard Trophy (an award given to the player who amasses the most goals in the NHL that season).
To prove his success last season wasn't a fluke, Bunting has come out this year and continued to produce, playing the only way he knows how. Hard. While he may not be as talented as his current linemates, he does outwork them. During his time in Toronto, Michael has been known to play with an edge, whether it be winning board battles, crashing the net for a rebound, or standing in front of it for a deflection. Bunting has shown he has no problem doing whatever is needed of him to help his team win the game. Michael does this despite knowing his efforts will be downplayed by his teammate's league-wide popularity. That doesn't faze him, though; actually, I think he prefers it because while other teams are setting up game plans to stop some of his more notable teammates, Michael has managed to score 16 goals and 21 assists for 37 points this season. What's possibly more impressive, though, is that he has been able to do all that while averaging a team-best +23 right now!
After reading all this, you may be saying that there's no way Toronto would ever let a guy like that leave in free agency, but I don't think they will have a choice. Bunting will be due a substantial raise from his current salary of just $950,000, and the Leafs are loaded with top-end talent, which, fortunately, the Flyers the Leafs have had to pay a substantial amount of money to retain. Toronto already has 49%, or $40.5 million, of their cap wrapped up into four forwards next season: Auston Matthews, John Tavares, Mitch Marner, and William Nylander. Then when you add to that the fact that the Leafs will need to re-sign their recently acquired St. Louis Blues center and captain Ryan O'Reilly next season (who they gave up multiple prospects and a slew of top draft selections for) along with their already 11 other roster players with expiring contracts this summer. It becomes evident that the Maple Leafs better hope their attempt at winning it all this season pays off.
With this newly acquired knowledge, Philadelphia should go into negotiations with Bunting's agent this summer using Colorado's 27-year-old winger Artturi Lehkonen's contract as a reference, seeing that they both share the same goal and point totals right now. Lehkonen, who is the same age as Bunting, is signed to a five-year deal worth $22,500,000, so that would work out to Bunting making in the ballpark of $4.5 million a season. Securing Bunting into a similar arrangement would ensure that both Michael gets a much-needed raise and the Flyers don't overpay for yet another player. Doing so would give Philadelphia a player whose hustle and work ethic make him a perfect fit for whatever line Tortorella puts him on. Then when the team's top prospects like Cutter Gauthier and this year's potential top ten pick join the big club in the coming years, Bunting will be there to ensure them a smooth and successful transition.
In my mind, this signing would be ideal. Sure, the team has other needs, some of which may even be more pressing than this one, but their current budget will not allow them to ink a top tier center or top pairing right-hand-shot defender in free agency this summer. Those needs are going to have to be fulfilled by either obtaining a proven prospect in a trade for their own impending free agents or through the draft itself.
I'm a lifelong Flyers fan who has been playing the sport of Ice Hockey we all know and love competitively for over 30 years now. I grew up playing in-between the pipes where I was able to take in the whole game and analysis just what the team needed to do to help us win. Over the years I always enjoyed reading and gaining as much knowledge as possible about this great sport, but always thought it lacked something. A players prospective!