The Flyers' Effort is there, but Sadly the Talent is not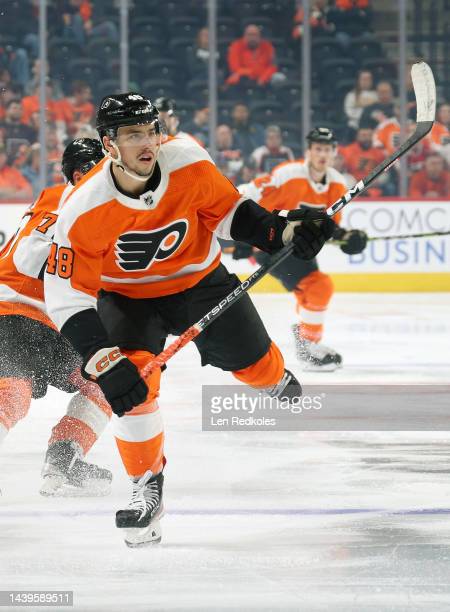 After being dealt their fourth consecutive loss Tuesday by the hands of the Columbus Blue Jackets, it is becoming increasingly more apparent to fans that this team is not destined to sustain themselves atop the Metropolitan Division as they did at the start of the season. Instead, their early success should merely be attributed to the Flyers' new head coach John Tortorella demanding the most from his players out of camp, where he made sure that his new team would at least be able to skate with the opposition out of the gate. Since then, though, the Flyers lack of skill (thanks to injuries and poor choices made by management) has managed to catch up to them.
How could it not right? With over $29 million in players currently out on Short or Long-Term IR, I think most would agree it is almost impossible to replace that kind of production. Especially since most of them are players like Cam Atkinson, Sean Couturier, James van Riemsdyk, Ryan Ellis, Bobby Brink, and Wade Allison, which are considered top six talents on a team like this. Don't get me wrong, though; the team has tried, but having no star prospects in the system to call up doesn't help the situation either. I mean, with Torts being stuck with replacements like Morgan Frost, Tanner Laczynski, Egor Zamula, Hayden Hodgson, Max Willman, Jackson Cates, Kieffer Bellows, and Olle Lycksell all only scoring a combined 8 points on the season. I don't know how Philadelphia has managed to win as many games as they have to this point. In fact, with the current amount of injuries, it almost seems fitting that the Flyers should just now be referred to as the Philadelphia Phantoms.
That said, it doesn't mean that the Tortorella effect is not currently working. Although this team has shown that they lack the type of pure talent that is needed to stay competitive throughout a rigorous 82-game NHL season, they have somehow managed to produce the effort required to keep them in a game or even pull out a hard-fought win against a much better opponent once in a while.
As it would appear is all Tortorella can ask from his rag-tag bunch of players right now, as evidenced by his recent quote.
"You can boo us. You can talk s*** about us. I will back those guys because they are trying. If it were an effort problem, then it would be a different story. So, those are things I have to coach; those are the things I have to be fair about when building this team. I'm very pleased with the effort. I don't give a s*** what people think about out here" -John Tortorella.
So, the reality is that the current Flyers roster is what we thought they would be under the tutelage of John Tortorella. They are a team reminiscent of the good old days when the players wearing orange and black were at least respected. They may not win as many bouts as their fans may like them to this year, but at least the people who are paying their hard-earned money to come to the games can once again count on the fact that the Flyers will come to the rink every night and play with a ton of effort and a lot of heart. For on any given night, you know that Tortorella is going to squeeze every last ounce of effort out of his players which maybe, just maybe, will result in a win.
I'm a lifelong Flyers fan who has been playing the sport of Ice Hockey we all know and love competitively for over 30 years now. I grew up playing in-between the pipes where I was able to take in the whole game and analysis just what the team needed to do to help us win. Over the years I always enjoyed reading and gaining as much knowledge as possible about this great sport, but always thought it lacked something. A players prospective!