The Flyers need to get rid of the Old Guard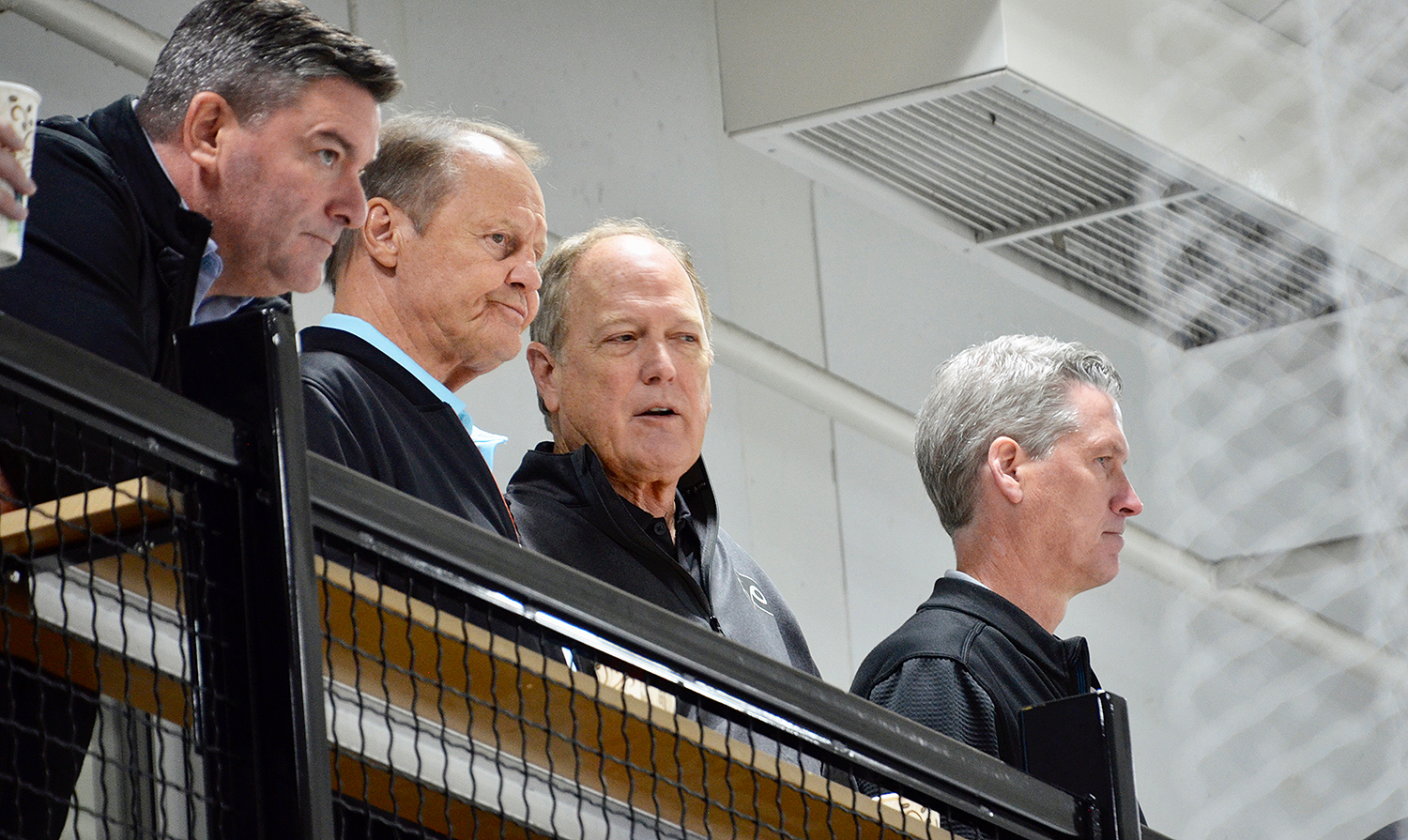 With management serving up yet another trade deadline folly, the fans of the Philadelphia Flyers have had enough! With teams around the league making significant moves for the better part of two weeks before the deadline Chuck Fletcher (the Flyers' General Manager) set idle. He did so while playoff contenders acquired player after player they felt would improve their team's chances at hoisting the Stanley Cup this season. For example, the New York Rangers went for broke, giving up all kinds of assets to add aging superstars like Patrick Kane from the Blackhawks and Vladimir Tarasenko from the Blues.
But the buyers weren't the only ones improving their team's outlook. Many sellers (teams considered out of the running for the postseason) were able to unload their impending free agents or unwanted contracts to gain draft capital and/or other teams up and coming prospects to get a head start on their potential rebuilds. One of the teams that were able to plunder away the best treasures at the deadline was the Chicago Blackhawks. Who over the subsequent three drafts has the possibility (with all the conditional picks they acquired) to select seven first-round talents. Make eight second-round selections, and have a total of five third-rounders. Folks, I don't know about you, but with all those draft picks at their disposal, they are bound to build back another dynasty team sooner rather than later.
When you compare that to what the Flyers were able to do by trading Patrick Brown to Ottawa for a 6th-round pick. Giving away fan favorite Zac MacEwen to the Kings for Brendan Lemieux and a '24 5th-round pick and sending Isaac Ratcliffe to the Predators for future considerations, you can begin to see why Philadelphia has been stuck in mediocrity for so long now.
But their troubles go well beyond Chuck's inability to unload an impending free agent like James van Riemsdyk, who has scored 20+ goals seven times in his career (with one of those times being last year when he finished the season with a team-high 24 lamp lighters). Their problems are so deeply rooted that they date back to the beginning of their existence. Since their induction into the league, the Flyers have been known as a team that takes care of their players. This includes even after they hang up the skates for the last time, which on its face sounds amazing right? Not necessarily. Like no other team in the NHL, the Philadelphia Flyers have shown no shame in their corrupt practices of nepotism. Time and time again, the powers at be for the Flyers have seen to it that their friends and former teammates are gifted a job opportunity over a more qualified candidate from outside the organization. Now, I know what you're thinking both head coach John Tortorella and GM Chuck Fletcher are from outside the organization, right? Sure, they are, but just like in politics, sometimes the people who appear to be in some of the most powerful positions, are but figureheads or puppets. In the Flyers case, the puppeteers or real shot callers are none other than former Flyers greats Bob Clarke (who is currently an executive and/or senior advisor to the Flyers), Paul Holmgren (who is a senior advisor to Dave Scott), and Bill Barber (who is a senior advisor and scouting consultant for the Flyers). These three men (all of which) who haven't even played professional hockey in close to 40 years are the real powers that be. The ones who have been around the organization SO LONG that they have become consiglieres of sorts. But my question is, why do they still hold this mafia-type control over the team when the league as a whole has changed so much from when the Bullies ruled the ice?
In their day, teams filled their rosters with knuckle draggers who would beat their opponents into submission. Now, teams are built on the premise of skill using new in-depth hockey analytics that helps competent executives find affordable role players to fill their salary cap-restricted rosters. Something that the Flyers' old guard knows nothing about. Hence the reason why Philadelphia has been so unsuccessful since the league's implementation of said salary cap back in the 2005-2006 season.
This fear of the unknown has resulted in the team's blind hiring of people in key positions for their franchise. People like 64-year-old Kjell Samuelsson, a former Flyers player who, since the moment he retired some 24 years ago, has been gifted jobs within the organization anywhere from an assistant coach with the Phantoms to his current role of being the Director of Player Development.
Or how about Dave Brown, a former Flyers tough guy who, over parts of 22 seasons, has held at one time or another the position of Assistant Coach, Director of Player Personnel, and or Director of Professional Scouting. As Coaches and GM's came and went for the team, who could fathom that these two men would be allowed to hold onto these titles for that long despite Philadelphia being viewed among the league's worst in scouting and player development? The old guard, that's who. A bunch of old men who would rather see the team they claim to love so much falter year after year so that their old linemates are not without a job.
Now, as much as I would like to say that is where the systemic nepotism ends within the Flyers organization, I would be lying. It is SO deep-rooted that Danny Briere had his current job of Special Assistant to the GM made up for him. Both former Flyers Ian Laperriere and Jason Smith find themselves coaching the Phantoms. And there's a laundry list of nostalgic players of old now inked to be player development coaches: Sami Kapanen, Sam Morin, Nick Schultz, and Chris Stewart, to name a few. Something has to change! While it is a nice gesture, it has not been conducive to the team winning championships. Operating with the same stagnant thought processes that they had since the late 60's, and early 70's is precisely why the Flyers haven't been able to hoist Lord Stanley's Cup in the last 48 years. So, until ownership realizes they need to drain the swamp by cutting ties with their good old boys. Get used to the mediocrity, as the Flyers will continue to leave you wanting something more when they make future "massive moves" like trading for Brendan Lemieux at the deadline.
I'm a lifelong Flyers fan who has been playing the sport of Ice Hockey we all know and love competitively for over 30 years now. I grew up playing in-between the pipes where I was able to take in the whole game and analysis just what the team needed to do to help us win. Over the years I always enjoyed reading and gaining as much knowledge as possible about this great sport, but always thought it lacked something. A players prospective!