The Philadelphia Flyers have been Officially Eliminated from the Playoffs; What Happens Now?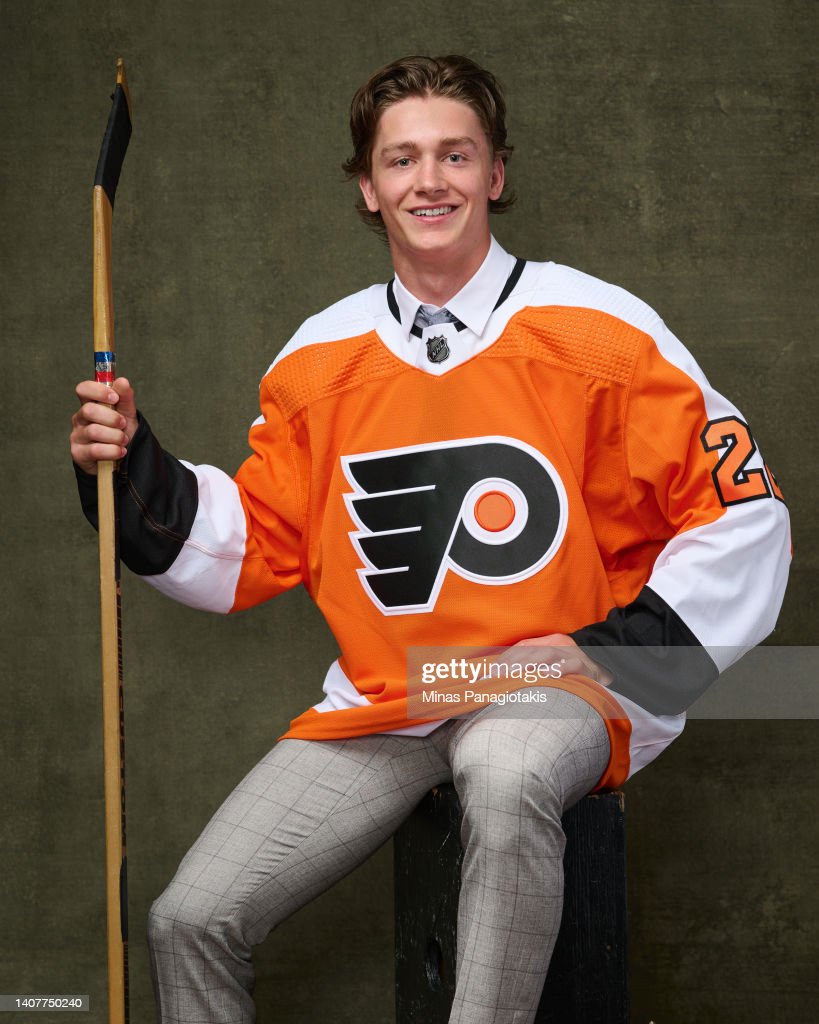 With the Philadelphia Flyers recently being officially eliminated from any chance of playoff contention this season, their fans have been left to wonder, what happens now?
Who Stays and Who Goes?
Well, first, management must figure out who stays and who goes. This is something that I think the team's newly appointed interim general manager, Danny Briere, and head coach John Tortorella may have already been collaborating on. Think about it. During one of the Flyers ' recent games, Torts recently took a break from his position behind the bench to join Danny in his box. I bet they weren't up there just shooting the breeze. If this proves true, it can mean nothing but good things for this club, being that the current administration and coaching staff would now be working together to create a vision moving forward instead of the two working against one another as they have in the past. But, even with the two now working together, it will be no easy feat because prior management has left them in quite a hole, loaded down with many injury-prone players with contracts with no end date in sight. Briere and Tortorella will have to get creative. Sure, impending free agents like the Flyers' 33-year-old James van Riemsdyk and 36-year-old defenseman Justin Braun will be easy choices not to resign, but what do you do with a UFA like their recent acquisition Brendan Lemieux? Since joining the Flyers, Brendan has managed to maintain a spot in Philadelphia's nightly lineup, scoring six points in eleven games while maintaining a plus-five average. But I guess the question is, do you dare spend a portion of what limited funds the team has available this off-season to bring back this 27-year-old bottom-six tough guy who made $1.35 million this year? Or do you try and sign someone a little less expensive to do the same job next season?
If your answer were to re-sign him, I would urge you to remember the Flyers have multiple restricted free agents to re-sign guys like defensemen Cameron York, Egor Zamula, and Ronnie Attard. Then on offense, you have names like Morgan Frost, Noah Cates, and Kieffer Bellows to consider. Sure, Bellows, who has only scored three goals in close to 30 games played with the Flyers, may prove no significant loss after the team picked him off waivers this season from the Islanders. Still, York, Frost, and Cates have all played key roles in the Flyers' limited amount of success this season. York has shown the potential to be a top-pairing defenseman. Frost (although I believe he is still to be over-hyped) has managed to improve his game this season thanks to the extra ice time he received because of Sean Couturiers' extended injury. And, speaking of Coots, Noah Cates has proved this season that he, too, is more than capable of sliding over into the faceoff dots and shutting down some of the best players his opponents have to offer. Therefore, they will most likely be asking for a substantial raise from their current expiring entry-level contracts.
Bringing up Ready Prospects and Signing Others
Lucky for the Flyers, once they have shown some of their no longer needed or wanted players the door after this season, Philadelphia will then have the roster space required to bring up some ready prospects that are already signed. One such player may be the Flyers' 2020 1st round pick, Tyson Foerster. After being named to the American Hockey Leagues All-Star game this season, he was recently brought up in a short showcase stint with the big club, where he managed to score three goals and four assists for seven points in just eight games played with the Flyers before being sent back down to Lehigh to gear up for a playoff push.
Foerster, who has been blessed with a rocket of a shot dating back to his days with the Barrie Colts of the Ontario Hockey League (OHL), will undoubtedly be a welcomed addition to the Flyers roster next season—given all the injury concerns still surrounding guys like fellow right winger Cam Atkinson, who was shut down this year due to a neck injury (that required surgery) which he received back in training camp.
And with the team potentially bringing up prospects like Foerster and the previously mentioned Egor Zamula to the NHL next year, it creates holes/opportunities for others at the AHL level. The team can then look to sign or bring up other promising prospects they've already drafted. This is much like Briere did recently when he decided to ink their 2020 2nd-round pick defenseman Emil Andre who was playing up to that point in the SHL (Sweden's top professional league).
A couple of those unsigned prospects (or ones that are signed but have yet to play in the professional ranks) who, in my opinion, have played well enough this year to deserve a shot at turning pro next season are the Flyers' 2022 seventh-round pick forward Alexis Gendron and the teams 2021 sixth round pick defenseman Ethan Samson.
Alexis is a 19-year-old forward whose season was split between playing for the Blainville-Boisbriand Armada and the Gatineau Olympiques of the Quebec Major Junior Hockey League (QMJHL). Despite having to learn the tendencies of his new teammates, Gendron finished the season second in the league in goals with a combined total of 55. He was also able to net 26 assists for a total of 81 points over just 63 games played. That means he averaged a very respectable 1.29 points per game.
Now, some of you may not be too keen on the fact that Alexis is a diminutive young prospect (that stands at only 5'9), to which I would quickly point out that Gendron is able to combat his lack of size with not only deceptiveness but an innate ability to observe swiftly what the goalie is giving him and react by putting the puck where he is not before the opposition has time to stop him from doing so. These traits are what I believe will help Alexis not only advance his game to the next level but be able to avoid the thrashing other less nimble players receive on a nightly basis at both the AHL and the NHL levels.
Ethan Samson is in a different position entirely. This 19-year-old right-hand-shot defenseman who stands at 6'1 and 181 pounds is already signed but has yet to turn pro. This stems from that lovely rule forcing players from the Canadian junior leagues to return to the CHL if they do not make an NHL roster. Falling victim to this rule, Ethan was required to return to the Prince George Cougars of the Western Hockey League (WHL) this season. Once there, Samson scored 18 goals and 42 assists for 60 points in 60 games played. And with all the struggles the Flyers have had on defense the past couple of years (especially on the right side), you can bet gm Danny Briere and coach Tortorella will give Samson a nice long look in camp next season.
These are just a couple of affordable modifications to the roster that the Flyers should look to make happen this off-season to ensure they can put out a much better product on the ice next season. Because if we, the fans, are going to be forced to suffer through a possible lengthy rebuild, then we would rather see the team focus on letting the youth of tomorrow gain the experience they will need today! Rather than the team continuing to follow the teachings of their previous management, who often opted to fill the roster with veterans who used to be good.
I'm a lifelong Flyers fan who has been playing the sport of Ice Hockey we all know and love competitively for over 30 years now. I grew up playing in-between the pipes where I was able to take in the whole game and analysis just what the team needed to do to help us win. Over the years I always enjoyed reading and gaining as much knowledge as possible about this great sport, but always thought it lacked something. A players prospective!